Company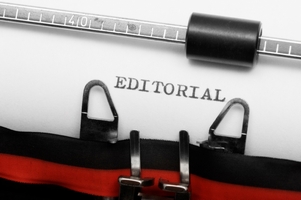 Effectual Editorial Services got its start in 2010, when Francesca Van Gorp Cooley, former managing editor of the American Marketing Association's scholarly journals and books, and Elisabeth Nevins, former independent contractor for editorial services, pooled their extensive experience and expertise to offer detailed, precise, and efficient editing to clients in a range of fields throughout the world.
Our mission is to effect the necessary changes in our clients' written work to ensure clear, concise communication and conformance to the standards of academic journals, reports, business books, and other professional material in the persistent effort to help our clients publish their material.
With more than 20 years of freelance copyediting and proofreading experience and 25 years of in-house publishing experience, we are adept at editing, proofreading, and quality assurance. We also have expertise in displayed mathematics and complex business terminology, and we have extensive editorial experience in myriad subject areas, including the social sciences. We look forward to the chance to work with you.
"The difficulty of literature is not to write, but to write what you mean"
—Robert Louis Stevenson